Contested Divorce
McCormick - The Divorce Settlement Law Experts
Newport News Divorce Attorney
Newport News Divorce Attorney
Are you currently going through divorce in Virginia? Maybe you and your spouse are struggling to come to an agreement on concerns like custody of the children, spousal support and property division? We at the McCormick Divorce & Family Law firm understand that this is a stressful and difficult time for you and your family, and we want to assist you to simplify things and alleviate some of the stress that you are under. With a highly experienced Virginia Beach divorce attorney on your side, you can rest assured that your rights will be protected and upheld. At McCormick Divorce & Family Law, we can work closely with you to find a fair and amicable solution that will be right for your entire family. In doing so, you can start the process of moving forward as quickly and easily as possible. We want to help you and your family find success in moving on to a brighter future.
GROUNDS FOR DIVORCE – HERE ARE THE GUIDELINES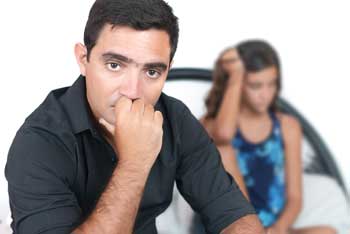 One spouse must have been a resident of the state of Virginia for the past 6 months prior to filing the papers for a divorce. Besides the residency rule, there are other requirements for divorce that must be followed. There is terminology in the code known as "no-fault" as well as "fault" divorce in Virginia. A no-fault divorce is also sometimes known as a "separation divorce," meaning that both husband and wife must prove that they have resided separately for at least one year. On the other hand, only six months of separation is required if both husband and wife have a property or separation agreement and there are no children resulting from this union. Fault divorce is another matter entirely. Grounds for a fault divorce may include adultery (which requires evidence) or a felony conviction that results in at least a one-year prison sentence. In addition, cruelty, abandonment, or desertion are also grounds for a fault divorce. A Virginia Beach divorce attorney from our firm can help you navigate all of these issues.

PROPERTY DIVISION
The state of Virginia separates property in accordance with an equitable distribution standard. This means that assets are going to be divided fairly. That being said, division will not always follow a 50/50 divide. If husbands and wives cannot arrive at their own agreement about property division, then the court will determine the way in which property will be split. Marital property is prone to division, whereas each spouse will get to keep their own separate property. Separate property means any assets or debts acquired previous to marriage, and any gift or inheritance one partner received that was not for the other partner as well. Competent divorce attorneys are equipped to help you navigate these difficult matters.
ALIMONY
The amount of spousal aid given resides mainly in the discretion of the judge. Each spouse's education and ability to get a job, their previous occupation history, and the duration of their marriage are all factors that weigh in on the judge's ruling on the matter. The judge will also consider the lifestyle to which each partner is accustomed. The goal is to reach a fair decision on whether or not there will be alimony, or how much is to be ordered. A court can order that spousal support be paid in one lump payment, or be paid up on a month to month basis.

CHILD CUSTODY AND SUPPORT
Child support is calculated according to a state of Virginia schedule. This schedule determines the amount of child support based on the combined gross monthly income of the parents and the number of children who require support. For a total monthly income that is less than $10,000, then the exact amount to be paid is enumerated. For example, if the gross monthly income is $2,900 and there are two children, then $675 is expected in child support. If the combined gross monthly income exceeds $10,000, then the state guideline outlines a percentage to be paid from that income. You can find more information and specific details at the Virginia Department of Social Services' site.
Custody of the children is determined according to the best interests of the child. The judge will analyze the relationship that the girl or boy has with each parent; the child's physical, psychological, emotional needs; and the desires of the child. A court will also look at the child's other interactions with other family members, to friends, and other significant people in the child's life. Ideally, as little disruption will be made in the child's life as possible. This is the motivation behind a court-ordered parenting plan. Parents may be able to reach a parenting arrangement themselves through mediation. This is often a more sensible choice to work out child custody as the parents can have more say in the ultimate outcome. When deciding the most important decisions regarding your divorce, it's in your family's best interests to have outstanding legal counsel to help you navigate all these processes.
GET TRUSTED HELP FROM A VIRGINIA BEACH DIVORCE ATTORNEY
We know that you want to avoid a prolonged and unpleasant battle, but you also want to avoid compromising on matters of vital importance. At McCormick Divorce & Family Law, you can find compassionate family law divorce lawyers and legal professionals in Virginia Beach who can be your greatest advocate. We can help you and your family find as peaceful of a result as possible, ideally saving you additional pain and stress. We also understand the significance of achieving an efficient end result, in order that you and your family are free to move on quickly. The right attorney can make all the difference in the end result.
Do not hesitate to contact our firm today to learn how we can help you with any divorce or family law matter. We service areas within Virginia Beach, Newport News, VA and the Hampton Roads areas.
Newport News Divorce Attorney
Save
Save
Save