Child Support
McCormick - The Divorce Settlement Law Experts
David McCormick – Family Law Attorney
SEASONED FAMILY LAW ATTORNEY LEGAL REPRESENTATION IN NEWPORT NEWS, VIRGINIA
All parents in the state of Virginia have a responsibility to financially support their children whether they are married or not. Under state regulations, mothers and fathers are held responsible for this responsibility through child support payments. In the event you have a child support problem in Va Beach, whether it involves a pending divorce, a paternity case, an enforcement of child support payments, or a need to modify existing payments as a result of significant changes in circumstances, you will need the legal aid of an experienced family law attorney. At  McCormick Divorce & Family Law, you will find a legal team dedicated to providing the highest levels of client service both in divorce and family law. Our law firm was founded in 1996 and we have been diligently helping individuals and families in the Hampton Roads area} ever since. Each Virginia Beach child support family law attorney at each of our law offices has helped thousands of people realize their legal goals efficiently and smoothly. We are a family-oriented, client-focused law firm of seasoned family law attorneys who are commuted to assisting you get the results you want and need.
CHILD SUPPORT IN VIRGINIA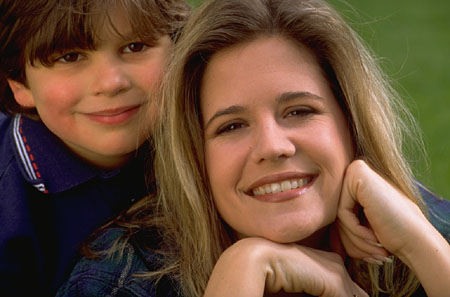 In situations where parents are divorced, separated, or unmarried, the noncustodial parent will be required to send  child support payments. The child support payments involved are based on the combined incomes sources of both of the parents so each payment is a parent's share of the total support that is required to be provided for the child. Child support also includes medical and dental care and may include additional payment amounts for child care as well. Custodial parents can ask for child support from noncustodial parents through the court system. In many cases, child support can also be ordered by the department of social services as well. Virginia State guidelines are used in both scenarios to calculate the amount of support that will be due. In determining child support, the income of a parent can include salary, wages, commissions, bonuses, and pensions as well as governmental benefits. One issue that can also affect this is how custody arrangements have been decided. It is one of the factors in how child support payments are calculated. Other factors that will affect child support obligations include support owed for other children, or the special needs of a child, a consideration of other court-ordered payments. These are payments that the court may have ordered previously. Of course the earning capacity of the parent is also considered. Each case is unique and each must be determined and based on a full review of the particular circumstances involved. A qualified family law attorney can help you navigate these issues.

FREE CASE EVALUATION
Child support can certainly be a complicated issue involving conflict between the parents. Because of this, getting sound legal guidance is vital if you wish to have your case presented thoroughly and properly to the court. Contact McCormick Divorce & Family Law at our offices in Virginia Beach and Newport News for a free case evaluation about your child support issue.Let us help you get started in resolving it effectively.
Topic: Family Law Attorney Child Support Newport News VA
Save
Save
Save