Child Custody
McCormick - The Divorce Settlement Law Experts
WE ARE FAMILY LAW ATTORNEYS SERVING VIRGINIA BEACH, VIRGINIA AND NEWPORT NEWS VIRGINIA
Custody of the children is without doubt one of the most difficult and emotionally demanding aspects of any separation or struggle between unattached parents. If you are in the middle of a child custody claim or if your spouse has an attorney representing him or her in this issue, it is extremely crucial that you have competent and committed legal representation. You can turn to the family law firm of McCormick Divorce & Family Law, serving clients throughout Virginia Beach and Newport News. Our law firm of dedicated family law attorneys has been helping local Hampton Roads individuals and their families since 1996. We have a very strong track record of successful legal results in the more than 17,000 people we have assisted.
Our law firm offers economical legal services that focus on outstanding client service. We know that child custody and other family law issues can be confusing, uncertain, and stressful. Each Virginia Beach child custody attorney at the law firm strives to make sure you fully understand the legal aspects in your case and will always provide you with the attention and advice required throughout the length of the legal process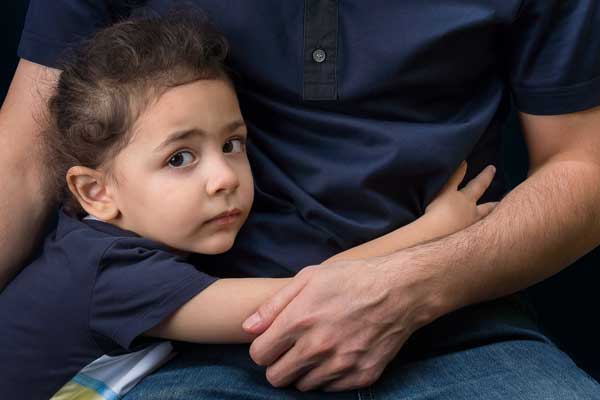 FAMILY LAW ATTORNEYS SPECIALIZING IN CHILD CUSTODY IN VIRGINIA
Mothers and fathers can come to an agreement concerning child custody outside the courtroom. In such a case, they can present their custody and visitation rights arrangement to the court for approval. This type of situation can be worked out through negotiation between both sides after which a lawyer can create what is known as a stipulation and consent order which a judge can finalize into a court order.
In instances where parents cannot agree on child custody and visitation rights, the court may order negotiating in an initial plan to create a joint agreement. If the parents cannot come to terms using this method, then the case must be presented to the court for a ruling. Custody is decided on the basis of what is in the best interests of the child. Neither mother or father will be favored over the other. Factors that a legal court will consider in generating custody and visitation orders include which parent has acted as the main caregiver, the fitness of each parent, financial resources of each parent, which parent is more likely to encourage the continuation of family relationships for the child, the child's preference if old enough to have an opinion, and any other factor which may have a bearing on the child's well-being.
GET HELP FROM AN KNOWLEDGEABLE ATTORNEY
Child custody and visitation is a concern that will have a major effect on your life and the life of your child. To ensure that your voice is heard in this important matter you need to depend on a trusted attorney. To learn more about how our firm of family law attorneys can help you and to get the guidance you require, contact us for a free case evaluation as soon as possible.
Topic: Family Law Attorneys Newport News VA
Save
Save