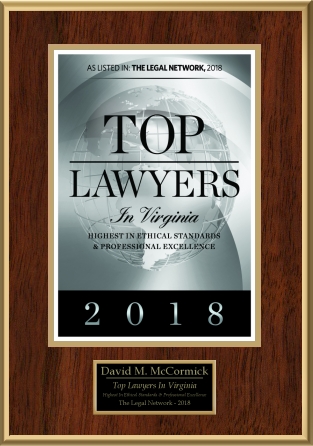 I'm David McCormick and I thank you for checking us out today. You know, when you're contemplating a divorce or in a custody battle, it's really really tough. These are decisions that will affect the rest of
your life and you need to hire the right attorney. Today I'm telling you we are the right attorney and to ask you to consider us is for the following reasons.
Number one, one we have over 21 years of experience and over 17,000 cases. In fact today the only area of law we practice in is divorce and family law – with that type of experience you would think our fees
would be out of sight.
Number two. You might say how can I afford this attorney. Well I wanted to deliver the good news to you and tell you that we offer a monthly affordable payment plan and we do no hourly billing, we're gonna let you know your fees.
Third, I want to tell you that we can rate ourselves very high and we do, but we're also rated at the top 1% of all law firms by the rating agency martindale-hubbell, This is because of our results.
Fourth we have the very highest rating and that's an A+ rating
by the Better Business Bureau.
In conclusion, I'd love to sit down with you. We offer a free
legal analysis of your case. We'll put a plan together there's no charge for that. for each step of the divorce or custody battle. Please consider us and give us a call today and I hope to see you soon.
This content First appeared on McCormick Divorce Solutions in the article The Right Attorney For Your Divorce Or Custody Case